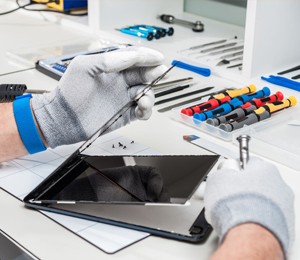 Other retailers in Tullahoma might charge by the hour, but not us. We offer flat fee pricing for our repairs; giving you a greater value for the work we're doing.
Flat fees for minor and major repairs
You'll find straight-forward, transparent service pricing with us. Repairs that can be completed quickly will be charged a "half rate" of $39. On the other hand, more time-consuming repairs will be charged a "full rate" of $77, plus the cost of any parts needed.
 Even if your computer repairs are extensive and time-consuming, the full rate charge of $77 remains the same. This is a part of our commitment to give Tullahoma's residents affordable computer repairs they can depend on.
Call us to get a free quote now